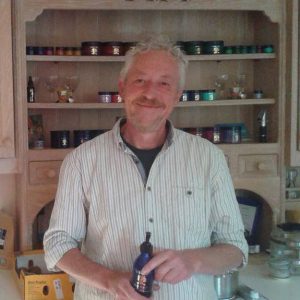 Truth Juice Birmingham presents: A Talk by Clive de Carle
"The hidden history of medicine, electro therapy and the truth about the human life span"
International Health Mastery educator Clive de Carle returns to Birmingham Truth Juice to reveal the results of his latest research into the the many incredible innovations such as electro therapy that were previously being used in past centuries to heal people naturally and inexpensively and why these were eradicated both from our health systems and public awareness.  Clive will be bringing with him his electro diathermy device from the 1920s.
Clive will explain how the the establishment of the Rockafeller-funded medical training colleges in the 1920s and 30s led to the integration of the modern sickness industries and its preference for pharmaceuticals, radiation and surgery.
Clive will argue against the myth that we now live longer and healthier lives than we did previously and will examine the evidence for greatly extended life spans in indigenous cultures around the world.
Clive will be taking a look at current innovation in the field of anti-aging technology and what can be done to slow the ageing process and to protect ourselves against degenerative diseases.
Clive will also be addressing the recent interest in the rediscovery of a previous, technologically advanced, global empire called Tataria.
ABOUT CLIVE DE CARLE
For more information about Clive de Carle, go to www.clivedecarle.com
Note:  Elle will be offering free Scenar device sessions on the evening which will be on a first come first served basis.
Event Details