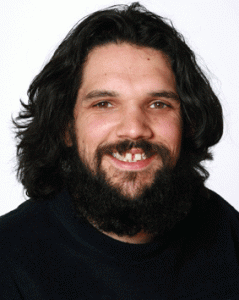 Communication is the focus of all forms is the basis of Darren's approach weather it be large community Social interactment, on a global scale, relationships, social groups or the work place he is partially interested in how we use language and sound to relate to each other
Darren has an interesting approach to how we view and use words, breaking the words down, looking at the origins of language and speech. He also deleves into the seacred geometry of the letters we use, that are used in other languages both old and new. Working with sound, vibration, tone, chanting and other techniques his holistic approach looks at Theological/Spiritual  linguistics with tools and techniques we can use everyday.
Darren has had a very varied and interesting background working in all areas of the community, in his younger years he worked for the scottish parlemant and blew the whistle on a massive expenses fraud, astonished by the media handling of the situation, it lead to him questioning all areas of our parlemtary/government  system.
First hand experience mixed with his interest in words lead him to look into Law and legislation … And the massive difference between the two! Started on the Freeman exploration with years of research and study he found a lot more than he expected about how corrupt our system now is. He looked at how our communities are crumbling because of the monopolisation of our services, because everything is run on profit and not efficiency.
His talks focus on solutions – with unique applications that work on a personal level as well on a much larger scale. One of the founders of the Peoples Public Trust. His experience as a speaker over the past 6 years includes large corporate training, festivals, workshops, festivals and one on one sessions. Darren has been involved with several community projects that work towards sustainability and empowering people right from the grass roots.
Topics
Searching for the God thing
Codex alimentious – solutions
Public People Trust
Understanding the bodies
Secrets of sound
Being and coming – gender
Sharing the earths dream